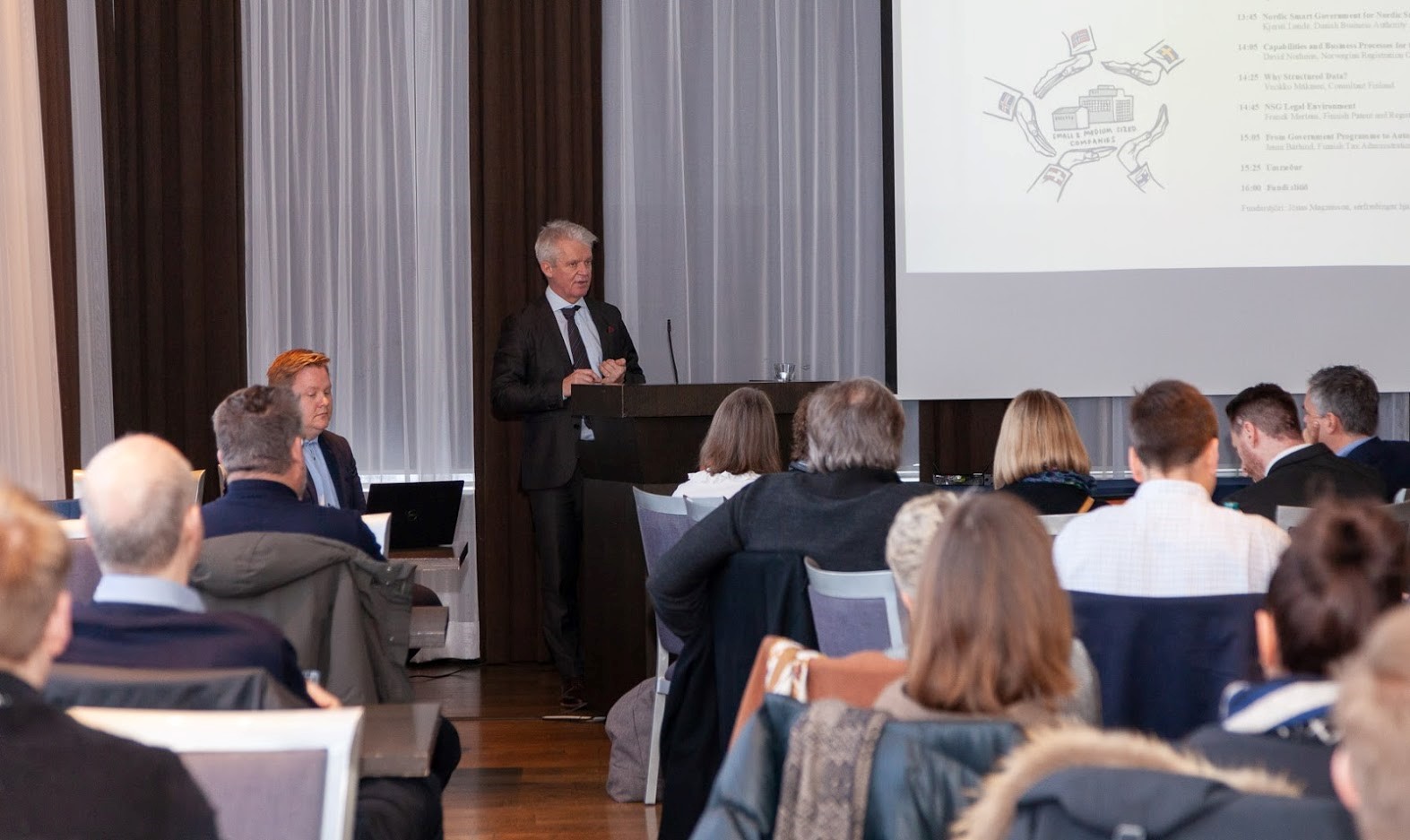 The meeting was held for the purpose of presenting the project and giving attendees the opportunity to discuss it with the Nordic project team.
Guðmundur Árnason, Deputy Director of the Ministry of Finance and Economic Affairs, addressed the guests at the beginning of a meeting in the absence of Bjarni Benediktsson, Minister of Finance and Economic Affairs. In his speech he stated among other things that the Icelandic government fully supports the Nordic Smart Government project, as its goal is fully aligned with the government's goals of improving services to businesses and the public, making it more efficient and increasing user satisfaction.
Then the Nordic project team representatives presented the vision proposed in the Nordic Smart Government, the benefits of stakeholders, the requirements that need to be made for business systems and the first results of an analysis of the project's legal environment. Finally, the government and tax measures in Finland were discussed which contribute to the achievement of the Nordic Smart Government's main objective, ie. to make business and accounting data accessible to companies and organizations in an automated, smart and secure way in real time.