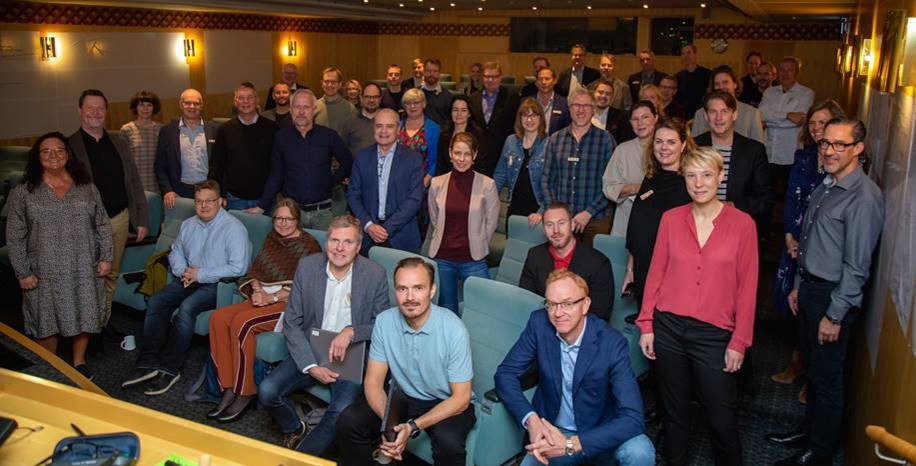 How are we going to do it?
We will do it by working close to our SMEs in order to capture their needs and their reality. And we will do so in very close co-creation with the private market.
We in the public sector can not - and do not by ourselves want to - create the Nordic region's digital and transparent ecosystem for financial information. We, and the Nordic SMEs, are dependent on actors in the private market. And we are convinced that the best solutions will come when we co-create.

- What we, the Nordic authorities who are members or Nordic Smart Government, can and intend to do is to create conditions for the market to innovate and find new solutions, functions and services, says Kjersti Lunde, program manager for NSG, and continues:

- To ensure effective collaboration with the market, we have created six solution areas led by six project managers. Each solution area is then staffed with the experts needed to carry out the work. The overall competence is impressive and very promising as we are now entering the implementation phase. Don't hesitate to contact our project managers if you want to discuss something, ask questions, come up with ideas or suggestions for collaborative projects - we, and they, are here to answer your questions and guide you further.
Six solution areas 
The six areas are: Digital business documents, Product information, Open accounting, Simplified reporting, Born digital and Reliability and data quality. 
Read more about the solutions areas and the current situation, user scenarios, key activities and deliverables and how to contact our project managers at: https://nordicsmartgovernment.org/solution-areas