The NSG&B organisation as of May 2022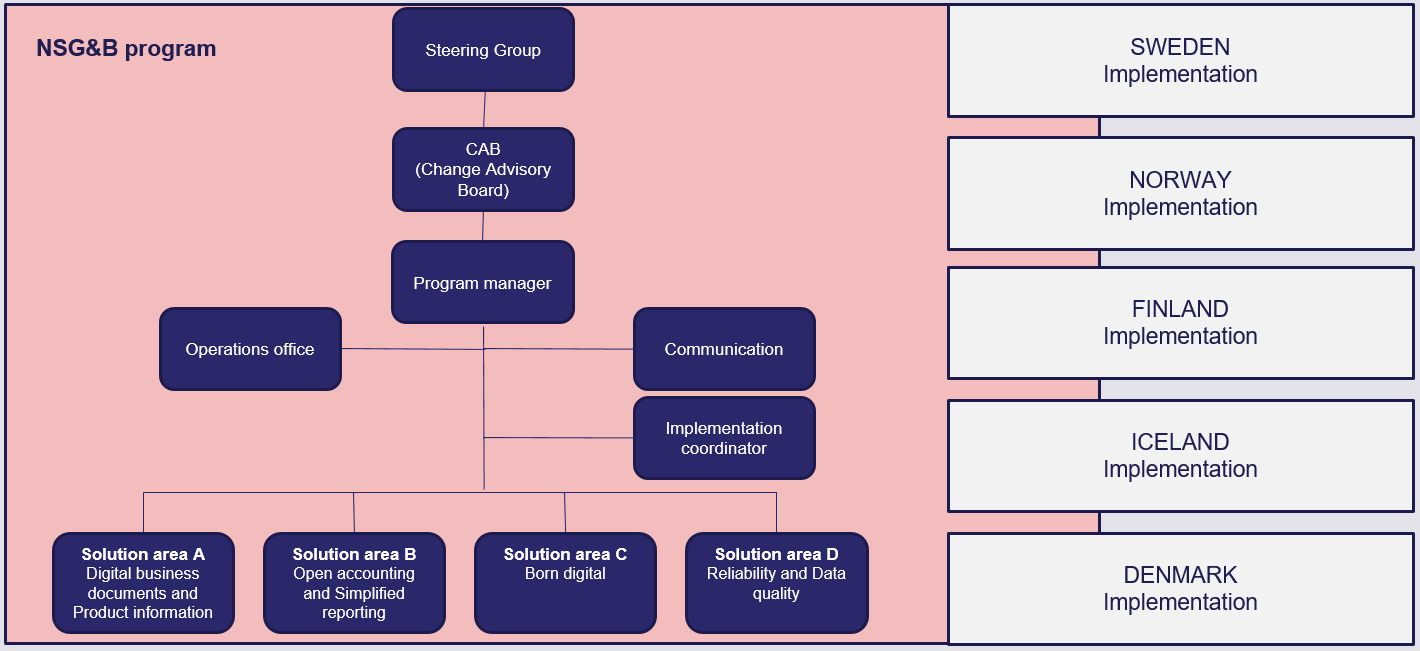 Our work is divided into four Solution areas, a job that goes both vertically and horizontally and where we also keep synchronise with each countries ongoing development. 
Our day to day operations is governed by our Program manager, the Operations office and in collaboration with our Implementation coordinator and the national teams.
We seek external advice and inspiration through an Advisory board and in numerous ways and relationships with all kinds of stakeholders.
The strong collaboration model is governed through our Steering group. Our Change advisory board (CAB) provides top level instructions and decisions for ongoing matters.