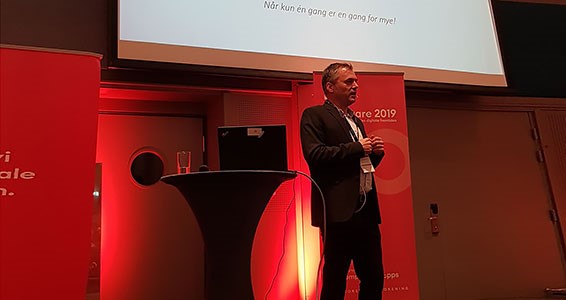 Better sharing of financial transaction data between businesses, and businesses and their service providers and avoid reporting by the government getting access to real-time data. Imagine the enormous benefits this opens for Nordic businesses and the industry, says David Norheim.
Simplify administration
The vision of Nordic Smart Government is to simplify the administration for small and medium-sized enterprises (SMEs) in the Nordic region and create growth by effective and innovative use of data, digitalisation and automation.
The aim of this program is to present a roadmap with regulatory and technical requirements for implementation in public and private systems – across the Nordic region.
Value of real-time data
The ambition is to define what is required to create an ecosystem of accounting systems and systems for real-time access to aggregated information and what can promote its use. We also want to show the value of real-time data and identify how we can meet the needs of the different players who need financial information.
To be able to achieve our goal we have to describe regulations, standards and processes that are necessary for interaction at the national and Nordic level. We also have to show the business model for each SME and prepare national implementation from 2020, says Norheim.
Why Nordic collaboration is important
When each country digitizes, the barriers for doing business increase, says David Norheim in the following film.
Watch the movie "The value of Nordic Collaboration" on Youtube.