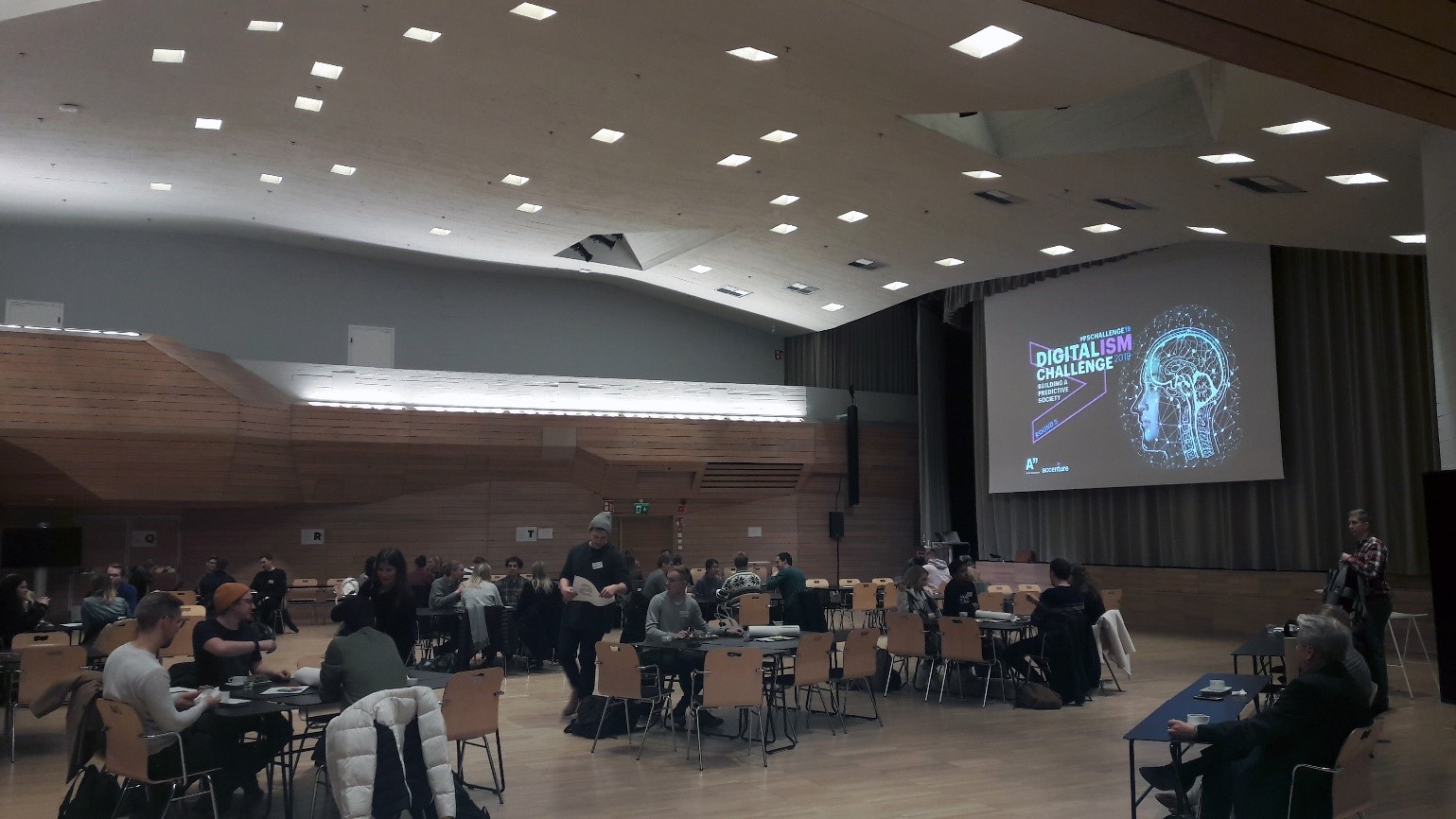 The interdisciplinary hackathon course organized by Accenture and Aalto University started on 28 October 2019. In the course, more than 100 Aalto University students solve challenges that are based on the objectives of the NSG.
The themes of the challenges include facilitating business activities and new services that can be built by making use of electronic financial information. The participants have access to simulated electronic company data produced in the NSG programme, i.e. purchase and sales invoices, receipts and bank statements.
The focus of the challenges is on SMEs operating in the food chain, such as the digital implementation of self-monitoring to meet food safety requirements. The participants are mainly master's level students of business, but students from Aalto University schools of technology and the School of Arts, Design and Architecture also take part in the course.
The two-day hackathon took place on 11–12 November 2019 and the finals on 25 November 2019.